The adjustable aperture is 51mm-304mm, which can be quickly installed and cut quickly, suitable for a variety of metal materials!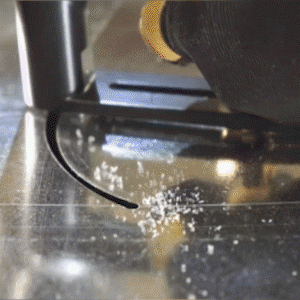 Features

The Fastest Cutting Plan:
Quickly installs into the chuck of any corded or cordless drill as small as 1/4″ (6.35 mm). The Distinctive Gold Bits, Bearings, and Pivot Pin signify the longest-lasting, fastest cutting, and easiest adjusting solution for cutting holes in sheet metal.
Applicable To A Variety Of Metal Materials:
The lightweight aluminum frame makes these accessories very portable and suitable for various metal plate hole cutting applications including 26 gauge galvanized steel.
Adjustable:
The adjustable aperture is 51mm-304mm (2-12inch), you can cut out the perfect prototype stainless steel plate or steel plate according to your needs.
High Quality:
The high-quality bearings ensure a long cutting life, and the inch and centimeter measuring scales are molded into a body, which is convenient for you to compare the size and length during operation.

How To Use?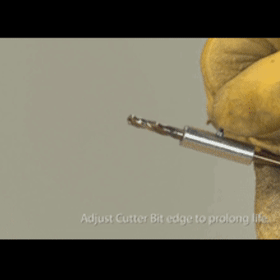 1. Take out the Adjustable Metal Hole Cutter and insert it into a corded or cordless drill.
2. Aim at the center of the circle and tighten the screws to stabilize the Adjustable Metal Hole Cutter on the steel plate.
3. Install the electric drill on the cutting nail, open it, and turn the Adjustable Metal Hole Cutter to cut a perfect round steel plate.

Specifications

Material: Aluminum Alloy
Weight: 180 g
Size: 30 x 109 x 182.9 mm
Adjustable diameter: 51~304MM

Package Included:

1 * Adjustable Metal Hole Cutter