Saker is a tool brand with the most professional designers and operations teams ,is committed to offering families the simple and friendly tool products. No matter what kind of tools you need, Saker can provide you. This is our slogan.
THE EASIEST, MOST EFFICIENT WAY TO CUT WOOD

This chain saw is designed for maximum mobility and is suitable for narrow, hard-to-reach spaces-allowing limbs, branches and thick brushes to work easily. SMALL, YET MIGHTY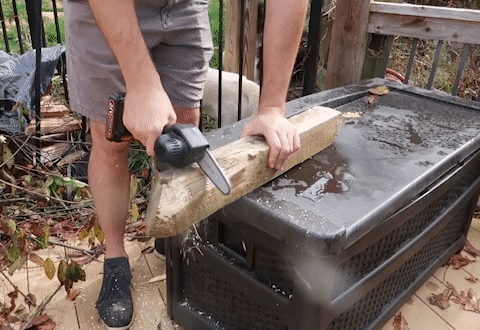 Cordless and rechargeable, this portable chainsaw runs through
all types of wood at 16.5 feet per second
, without the need for gas, breezing through tasks in record time - minus the noise and smoke.
SO SIMPLE YOU CAN DO IT
ONE-HANDED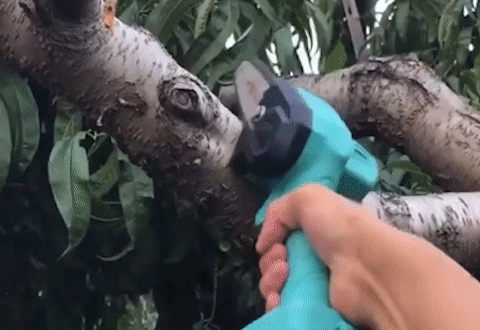 The cordless Chainsaw can be easily controlled with just one hand, creating quick & clean cuts on any size of wood.
Includes a 4" guide plate & a durable and sharp 1/4" pitch chainEasily sharpened with a 4.0 mm round file
Where Can I Use Saker Mini Chainsaw
SPECIFICATIONS
Item Weight: 5.2 pounds
Item length: 4 inches
Power Source: Battery Powered
Battery: 20V, 1500mAh Rechargeable Lithium Battery
PACKAGE
Saker Mini Chainsaw+1*Battery
OR
Saker Mini Chainsaw+2*Batteries
FAQ:
Question: How long does it take to arrive?

Answer: The standard shipping is 3-7 days.

Question: Does the chainsaw need to be lubricated?

Answer: Yes,the empty bottle in the package is for lubricating oil.I will wipe the chain with lubricating oil for maintenance.

Question: Does the battery charger work well?

Answer: Yes, the charger works really well.

Question: How long will it run before it needs to be charged?

Answer: I used it for a long time after I fully charged the battery for the first time. I didn't record the specific time. In my impression, it lasted a long time.Of course ,I usually take a break in the middle.