The Advantages Of Saker Reciprocating Saw Blade

2TPI

CARBIDE TEETH

FAST CUT

extra-LONG LIFE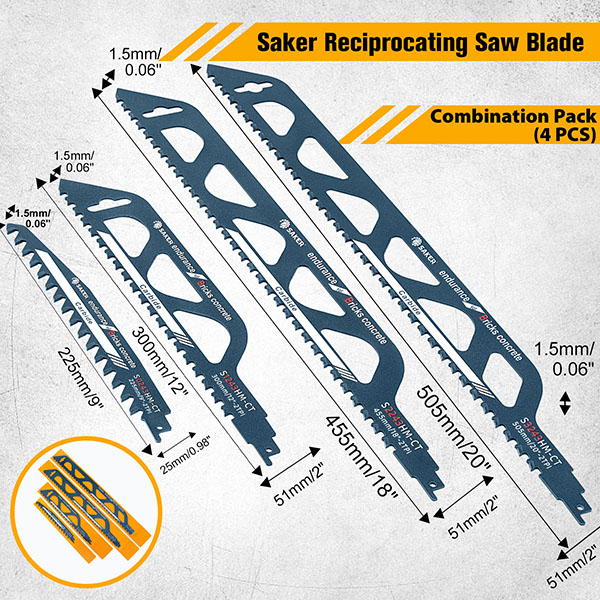 $19.99 - $119.99
Up To 60%
3h 45m 53s
Selling Price Back To Normal Price After Sales End
2TPI - The saker reciprocating saw blade features 2TPI. 2TPI gives it a large tooth pitch. The thin pitch will offer a fast and accurate cutting.
CARBIDE TEETH - Tiny carbide teeth are fastened to the high carbon steel body of the blades making them very durable. The blade is typically bi-metal, with heat-resistant and impact-resistant tungsten carbide or titanium carbide teeth.
FAST CUT -Carbide teeth are designed for cutting highly abrasive mineral-based materials. Very large tooth pitch provides rapid cutting results. High-precision cutting edge could achieve precise cutting.
extra-LONG LIFE -The thickness of the saw blade: about 1.5mm/0.05"; the width of the Saw: 5.2mm/0.20. Extra-wide body/extra-thick gauge material makes sure the ultimate stability and extends the use time.
Do You Have These Issues?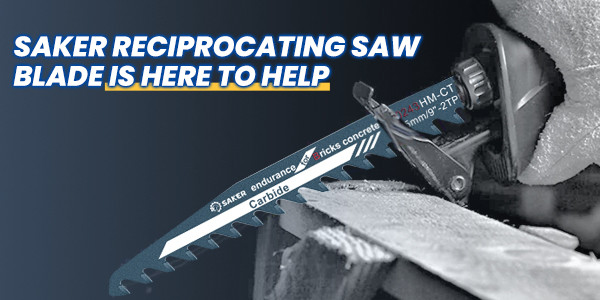 Multiple Functions In One
Recip Saw Blade
This reciprocating saw blade is specially designed for extreme cutting in high-performance applications. The reciprocating saw blade is made of high-quality high-carbon alloy stainless steel, giving the best pruning ability and making fast cuts. It is a multifunctional tool for you to construct, renovate and do demolition work.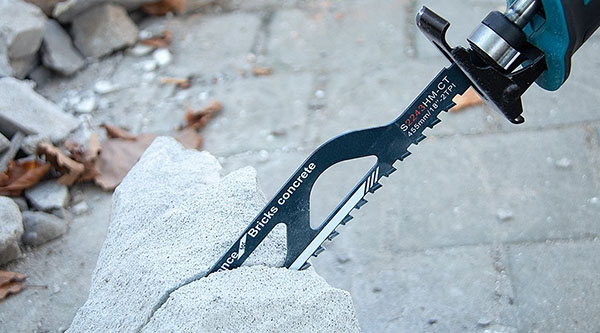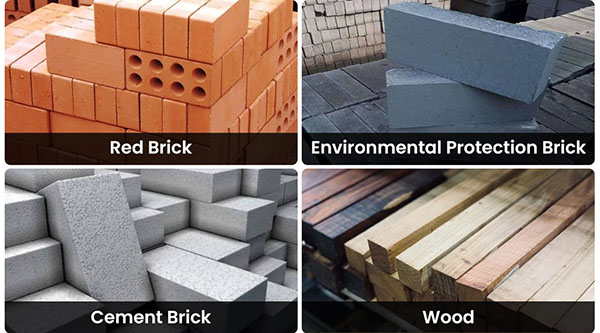 A Professional Saw Blade
For Cutting Various Materials
Whatever materials you need to cut, you have the proper blade to do so including wood, porous concrete, brick, drywall, and plastic. Featuring a fast and powerful blade for clean cuts with little dust in brick, aerated concrete, limestone, cement composite boards and similar materials. This reciprocating saw blade is designed to reduce the amount of dust that is created. cutting is more efficient, more active and cleaner. A variety of models can meet your different needs.
Universal For Different
Brands Of Saws
The blade saw features the universal shank, The universal shank will fit any brand of recip saw including Dewalt, Freud Dado, Diablo, etc. The blade can also be used while rotated 180° in the chuck. This will allow the user to cut upwards or downwards, depending on the situation.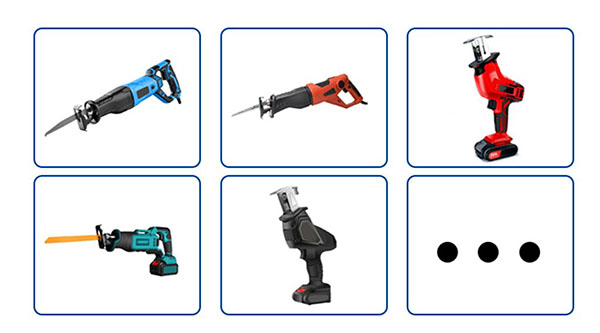 Widely Use
A reciprocating saw is one of the most useful power tools you'll ever own for construction, renovation and demolition work. It can be used to cut nail-free wood,masonry, plaster and drywall, porous concrete, and varieties of bricks.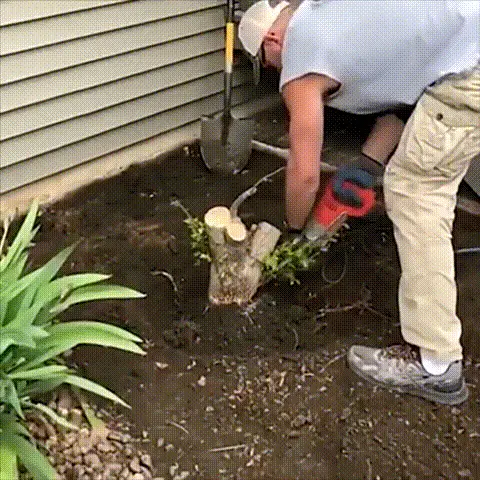 Nail-free Wood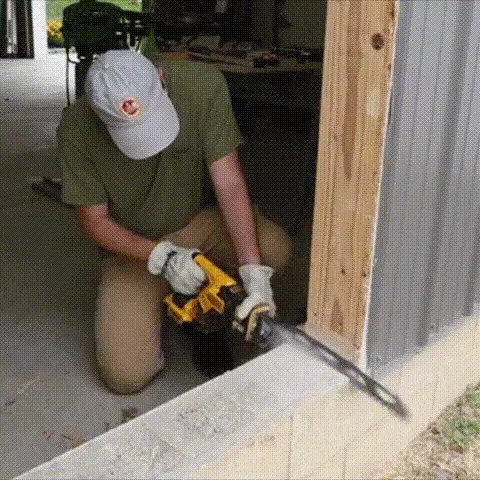 Masonry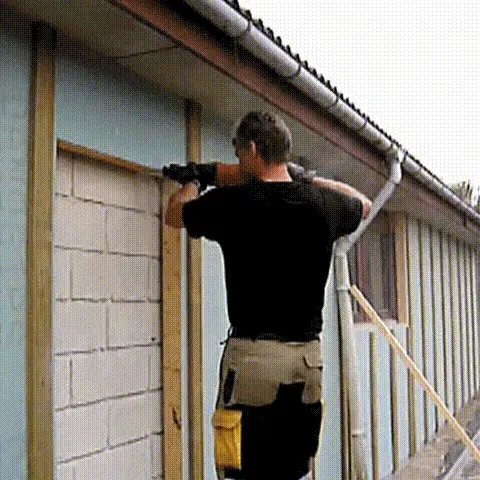 Porous Concrete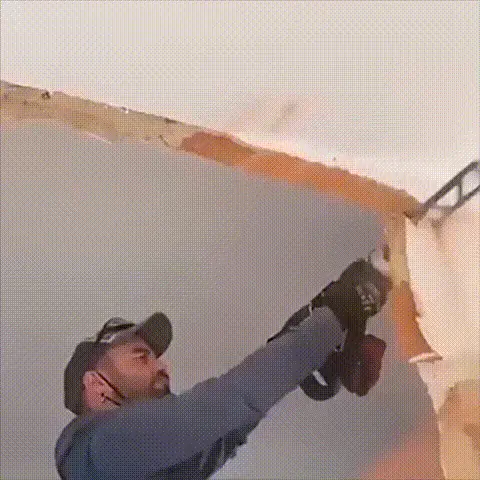 Plaster and Drywall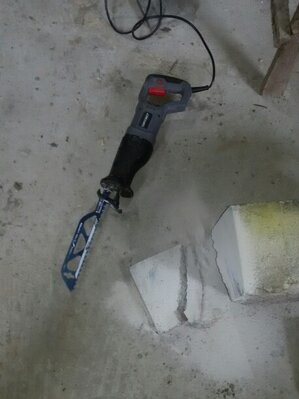 Mike L
Verified Buyer
These are a great price point for someone like me who uses these blades occasionally. I had some downed limbs after the storms in Texas and this made short work of the wood. The blade works great in my saws all. I used a saws all for the first time today and had no problem!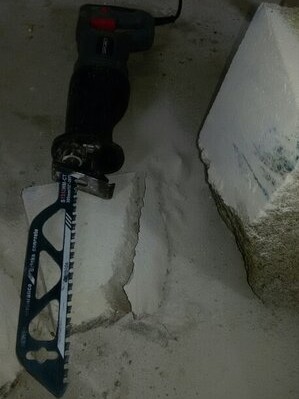 Kevin Christy
Verified Buyer
After blowing through too many cheap imitations I finally decided to get a new set of Saker blades for my reciprocating saw. Now I'm not just a chick with a badass saw- I'm a woman that gets things done.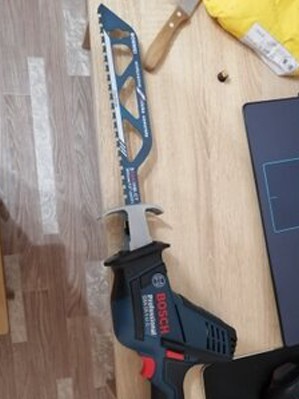 Defender Kev
Verified Buyer
Great product. Used one blade for cutting up pallets and didn't have any issues. Ripped through both wood and bricks with little resistance. Had the blade bent slightly at times due to where i was cutting and it didn't compromise. Would buy 10x over.
FREQUENTLY ASKED QUESTIONS
Q:What TPI means in and what it for?
A:The teeth on a reciprocating blade are measured in teeth per inch (TPI), our reciprocating saw Blade is 2TPI. The number of teeth per inch determines the cut speed. Lower TPI blades cut fast.
Q: Will it work in any reciprocating saw?
A: Yes, reciprocating saw blades have a universal shank that is standardized to fit all reciprocating saws, sabre saws.
Q: Are those tooth of the saw blade sharp enough?
A: The blades are quiet sharp
Q: Are these better than the other pruning blades that are fleam ground teeth
A: Much harder, The saw blade is not just for cutting wood, and will work well on porous concrete and bricks, masonry, plaster and drywall.