But you must be wondering why you should choose Saker Reciprocating Saw Blade over other ones in the market? Keeping that in mind we have come to you with an overview of the saw blades and tell you they might be the best fit for your construction, decoration, and demolition needs.
Why Choose Saker?
Let us take a look at their Reciprocating saw blade and find out all about the specs and advantages of using them from a user's perspective.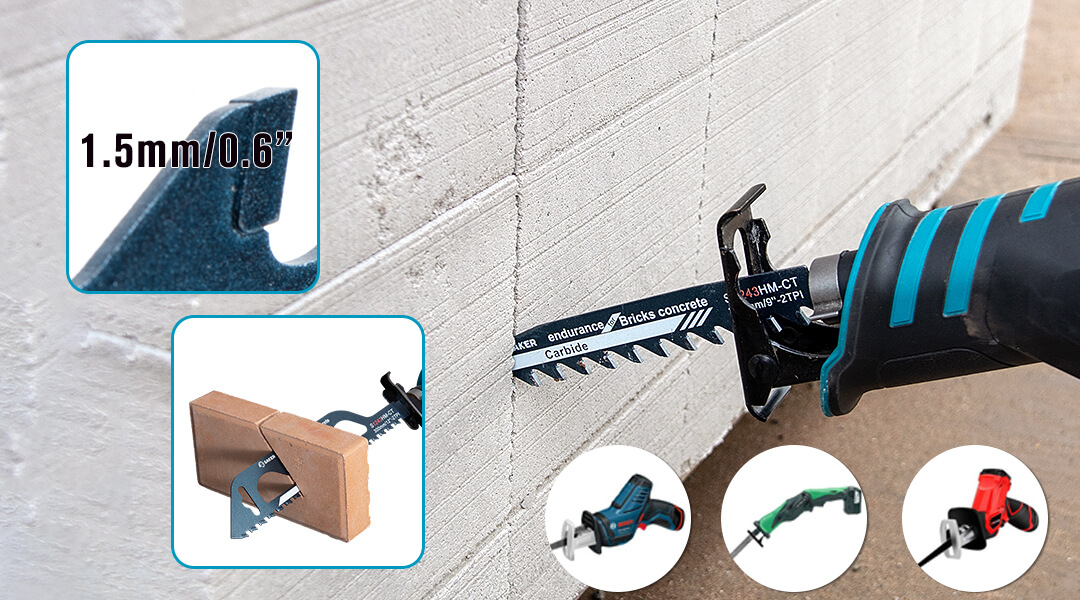 Meet the Saker Reciprocating Saw Blade
When it comes to blades, you can never go wrong with Saker. The whole lineup of Saker is amazing, especially their Reciprocating Saw Blade. Due to my amazing experience working with this blade on countless projects, I always highly recommend adding the blade to your collection. The price of the blade is also competitive. And with all the features, durability, and noteworthy performance it provides, investing in the Saker Reciprocating Saw Blade is worth every single penny.
So, without any further ado let us dive right in.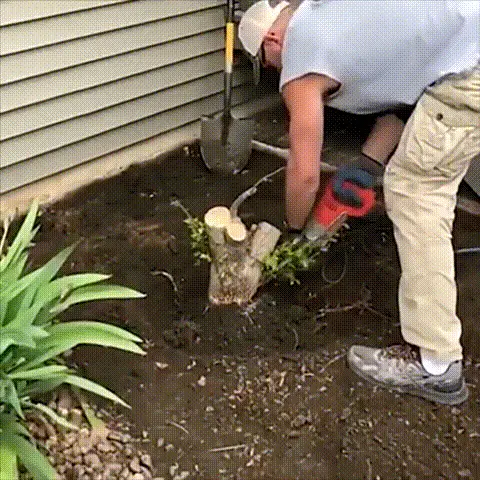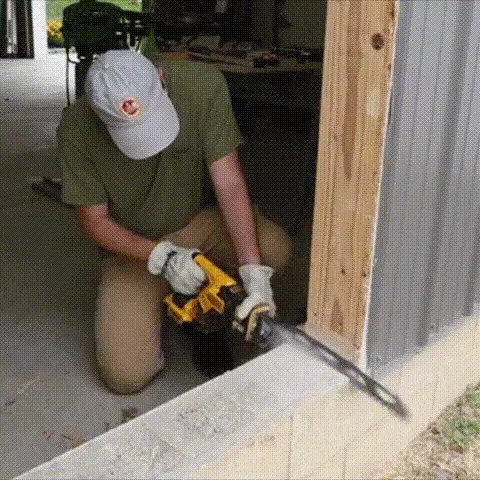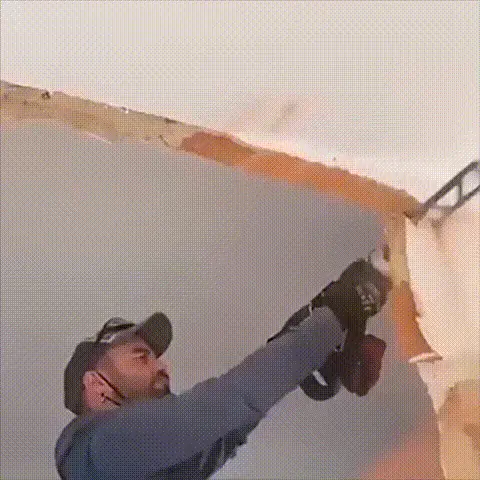 If you are looking for something to cut porous concrete, Redbrick, fiber cement, glass fiber reinforced plastic, or even Epoxy resin (<150mm), then the Saker Reciprocating Saw Blade is an excellent choice. The concrete blade comes in 4 different lengths:
✅ Length: 505 mm/20'', Width: 51 mm/2'', Thickness: 1.5 mm/0.06''.
✅ Length: 455 mm/18'', 'Width: 51 mm/2'', Thickness: 1.5 mm/0.06''.
✅ Length: 300 mm/12'', Width: 51 mm/2'', Thickness: 1.5 mm/0.06''.
✅ Length: 225 mm/9'', Width: 25 mm/0.98'', Thickness: 1.5 mm/0.06'.'
Reciprocating saw blades are a great addition to any power tool collection. But only with the right saw blade like this one, you can elevate the effectiveness and cutting experience to the next level. The 4 size choice makes it compatible with all commonly available reciprocating saw brands on the market.
More than you think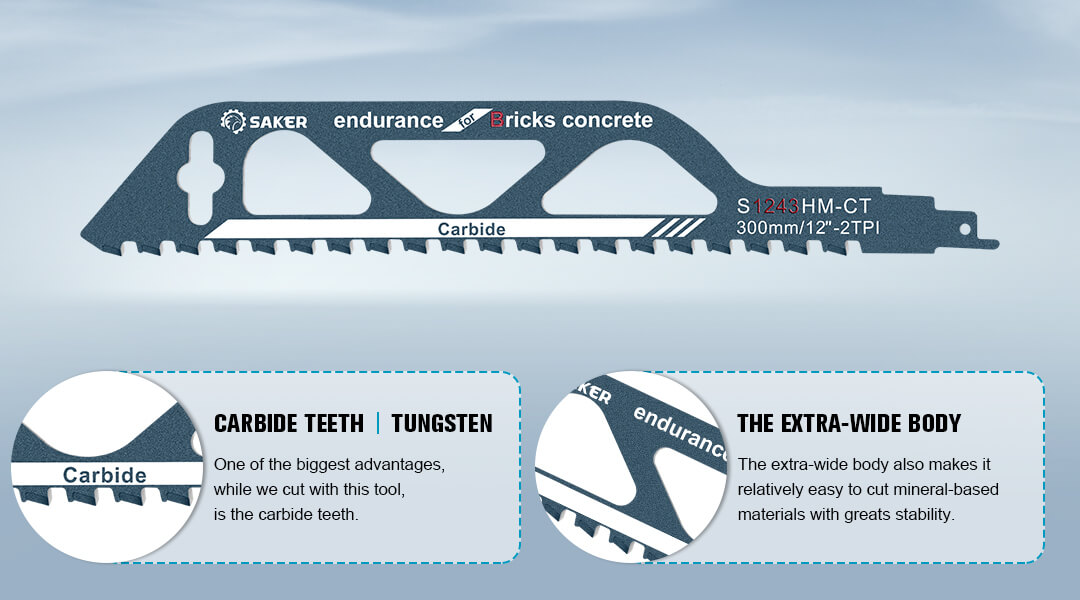 ✅ Carbide Teeth: One of the biggest advantages, while we cut with this tool, is the carbide teeth. These teeth are attached to the carbon steel body of the blade. As a result, we can make precise cuts on many different applications with ease.
✅ Tungsten: When we use a reciprocating saw for a big renovation project, a significant amount of heat is produced due to continuous friction. Also, the saw suffers through vigorous beating until the completion of any big project. Due to its heat-resistant and impact-resistant tungsten carbide teeth, we never have to worry about its durability.
✅ The extra-wide body: The extra-wide body also makes it relatively easy to cut mineral-based materials with greats stability. As a simple alignment issue can damage both the project or us while we work, stability is a great assurance to have.
and there is even more!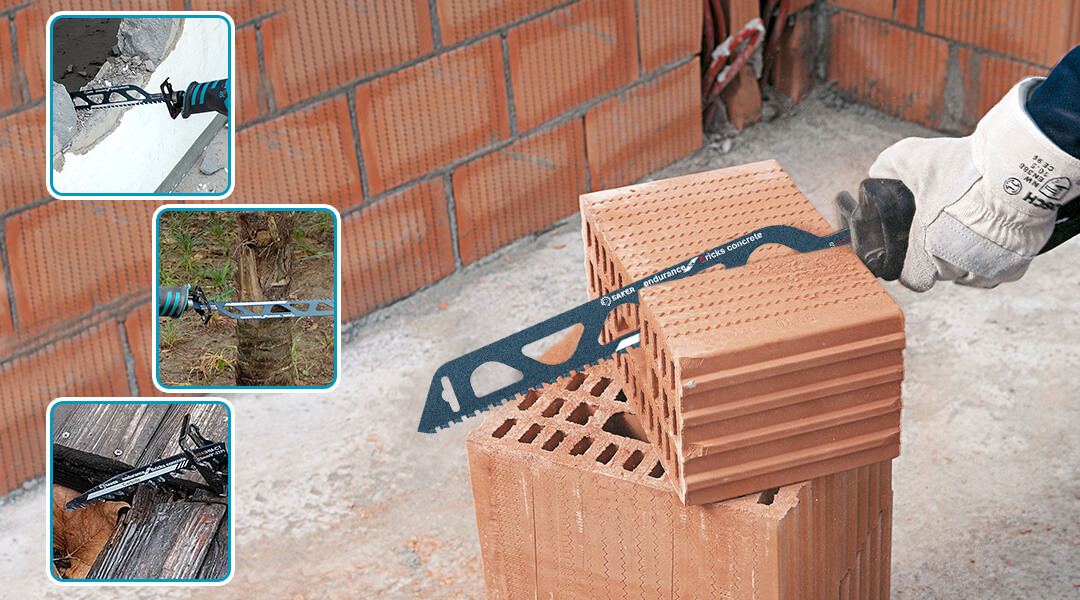 One of the biggest things I love about the Saker products is their attention to the smallest of details. Throughout my very fruitful journey with Saker, I have never been anything but impressed with their product. Whether I am working with a miter saw or for any construction project that includes cutting concrete, the Saker Reciprocating Saw Blade has been a blessing.
How can it be so affordable?
Saker Reciprocating Saw Blade is a direct-to-consumer brand that reaches their customers through platforms like ours, and they rely on raving customer reviews for marketing. Instead of spending money on TV and print advertising, they invest more in customer service and improving their technology each year to keep their customers raving, and it has paid off.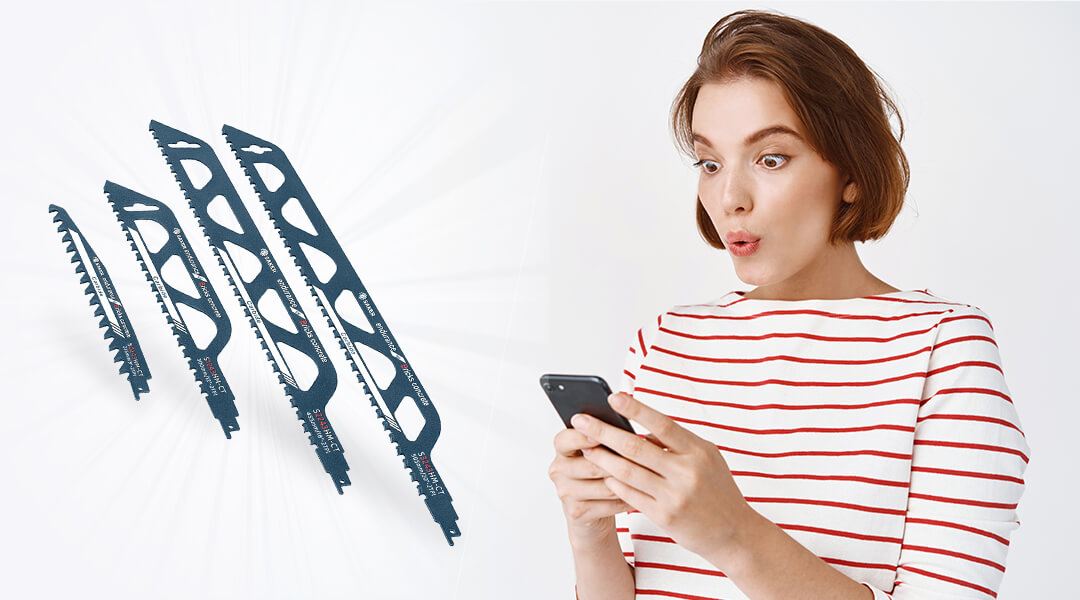 Conclusion – Is It Worth It?
Absolutely yes!
As I went through a massive overhaul of my house that needed lots of cutting bricks and concrete, the only companion I needed was the Saker Reciprocating Saw Blade.
This saw blade has 4 different length options to choose from. This allows me to have the flexibility to cut into any form of bricks or even woods regardless of the situation I am dealing with.
Another big thing that always made me choose Saker as my go-to solution for concrete saw is reliability. The last thing you want is a blade that is low quality and gets dull after a few uses. This makes it a very good investment, as I am not worried about damaging my blade with rough cuts, heat, or fall. The last reason why Saker is my partner for the renovation projects is the precisions. Unlike other concrete blades out there, Saker products always produce a clean result.
It's Time to Get Your Best Reciprocating Saw Blade For Your construction, renovation and demolition work.
But you better order ASAP. They're selling out fast!
Order your own Saker Reciprocating Saw Blade from the official site for real results. Don't be fooled by cheap imitations or knock offs that promise the world but deliver nothing. Get the authentic Saker Reciprocating Saw Blade and cut bricks like a pro.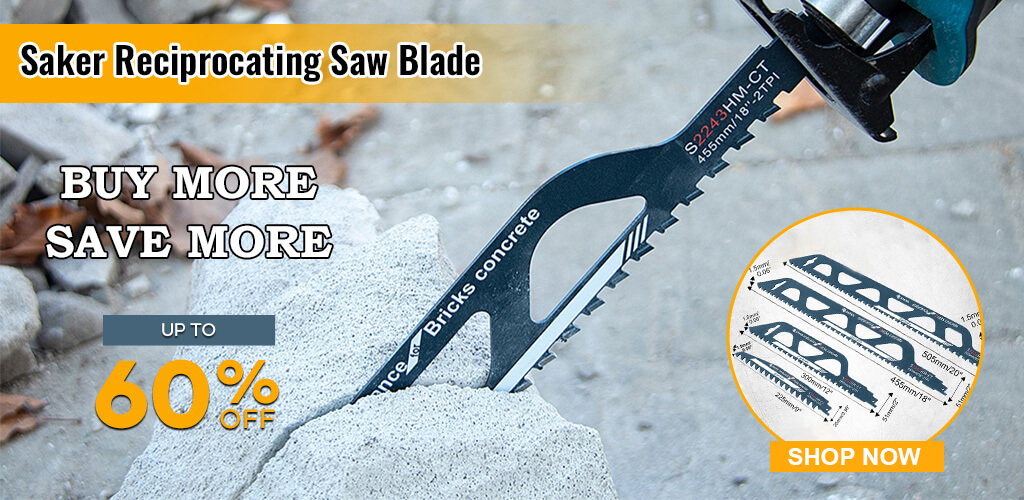 Do not hesitate!Get your Saker Reciprocating Saw Blade for Cutting Wood, Porous Concrete, Brick today