THIS HOLE CUTTER CUTS 30MM-200MM HOLE!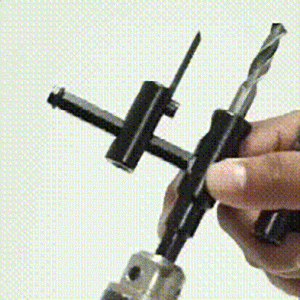 This Adjustable Hole Cutter is widely used for opening holes in wood, plastic board, gypsum board, PVC sheet, glass, porcelain, etc. It's suitable for any variable speed drill, it even comes with a round-tipped bit for lower RPM usage.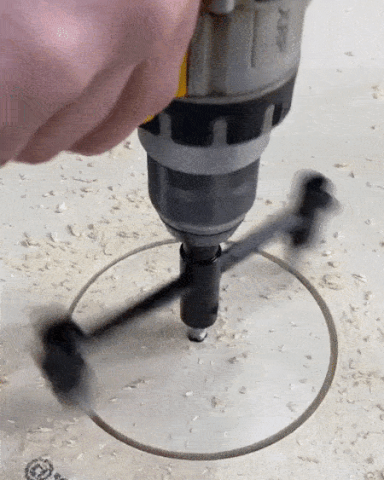 Adjustable Hole Cutter has 2 adjustable blades that can be adjusted for a wider range of hole diameter. 
FEATURES:

Better And Faster: The tempered steel body features marked graduations on the beam for fast measurement and application.
Wide Application: Will cut plywood, laminates, composite boards, gypsum board, plastic, rubber,many other materials.
Sharp Blades: Cuts faster and cleaner than the traditional manual method! This device is equipped with two sharp carbide blades that slice through any surface with ease.
Great Value: This round shank circle cutter is great for making smooth cuts through most materials, including wood, composite, sheet metal and more.
SPECIFICATIONS:
Material: Alloy Steel
Cutting Hole Diameter: 30mm-120mm, 40mm-200mm, 40mm-300mm
Usage:
Corkwood
Plywood
Gypsum Board
Aluminum Plate
NOTICE: 
Make sure the blades are equally adjusted before drilling or else the force will be uneven.
Adjust to the required size, be sure to use the hex wrench to tighten the screws.
Please don't use on steel sheet or other metal.
The speed of drilling must be slow, and the material of drilling does not contain iron, nails or other metal.
PACKAGE INCLUDED:
1 x Hole Saw

1 x Adjustment Wrench

1 x Replacement Drill