Take Out The Guesswork!
DIY Circle™ Pro Ruler has a precise clear scale and fine marking holes on it for you to mark points or draw lines, it can be as fine as 0.25mm, making the operation super accurate.
---
⭐ACCURATE OPERATION

⭐

 

- Independent and innovative design; the ruler is designed for the positioning and marking of woodworking mortise, and it is comfortable and precise. There are 180 & 300 mm sizes for customers to choose from.

⭐FINE MARKING HOLES

⭐

 

- 1 mm, 0.5 mm, 0.25 mm each scale position has fine-marked holes and grooves, making the operation more accurate.

⭐

EASY TO USE

⭐

 

- The ruler is accurate, universal and easy to use.

⭐

PREMIUM MATERIAL

⭐

-

 

Made of stainless steel, the scale is clear and accurate; Featuring CNC processed, the ruler is comfortable; the vertical knurled nut is made of pure copper.

⭐

WIDE APPLICATION

⭐

 

- Horizontal lines, vertical lines, long lines, short lines, parallel lines, and right angles can be operated as desired, meeting all the requirements of woodworking marking. 

Suitable for the workshop, DIY, toolbox, home crafts, modelers, joiners, cabinet makers and woodworkers, etc.
Features: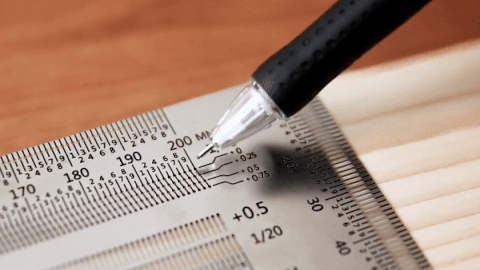 PRECISE CLEAR SCALE
Pro Ruler has super precise scale on it. It can be as fine as 0.25mm, making the operation more accurate.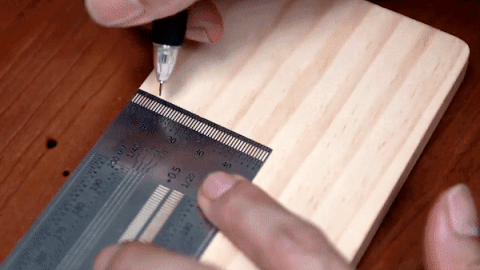 TINY HOLE FOR ACCURATE MARKING
It has small holes on it, so you don't have to mark your points at the side of the ruler, which causes inaccurate marking.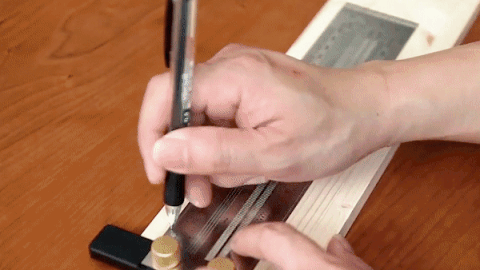 FAST & CONVENIENT
Marking precise points is just that simple with Pro Ruler. Mark exactly on target with zero uncertainty.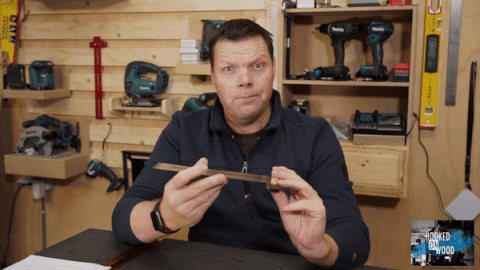 DURABLE
This ruler is made of high quality material to ensure long service life. It can be bent without breaking off.
Specifications:
Material: Stainless steel

Style: 180mm, 200mm, 300mm, 400mm

Weight: 180mm -100g 200mm-150g 300mm-190g 400mm-220g

Includes:1 X Angle Ruler