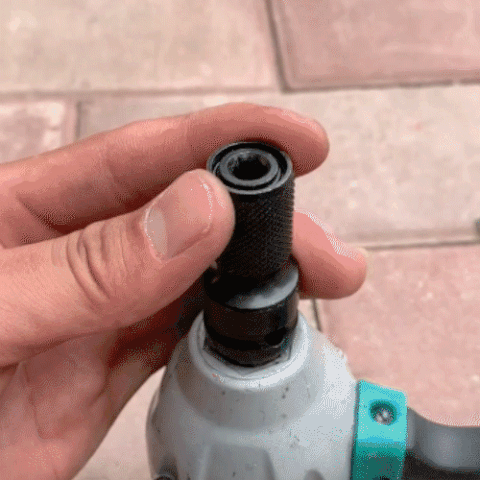 FEATURES:
Premium Material: Convert any air or power impact wrench into a drill or ratcheting wrench into a driver with this single piece chuck converter, Quick Release 1/2-Inch Square Drive to 1/4-Inch adapter securely holds any 1/4" hex shank bit.
Easy To Install: This adapter with an impact wrench can take off any brake rotor screw in less than ONE second. Get this 1/2" to 1/4" Rapid Load adapter and get it back working for you, use all of your 1/4" drive bits, drills, and other accessories with your 1/2 drive tool.
Perfect Experience: Quick-release mechanism allows for easy, one-handed swapping between bits while working, fits tightly both ends, firm grip onto the drill, and holds the bit nicely.
Safe Operate: The quick release made it very easy to swap between the screwdriver bits, drill bits with a hex shank, or socket adapter. This is a must-have adapter if you plan to work on cars or woodworks around the house.
SPECIFICATIONS:
Material: Chrome Molybdenum Steel
Package Include: 1 x 1/2" to 1/4" Socket Adapter
You May Also Like
Don't Like These?