S3456XF reciprocating saw blade used BM-M42 and cobalt material for nailed wood and PVC cutting application. It is compatible with all the reciprocating saws with 1/2 inch universal shank system. Its tooth pitch gradually increases, and it can cut materials of various densities strong and fast, while its teeth are specifically designed to cut all kinds of wood and metals, including aluminum. In addition, the medium-thickness specification material (1.25 mm) can achieve the best balance of speed, flexibility and stability during cutting. The reciprocating saw blade is made of BIM (Bimetal) and is optimized to cut soft nails, mild steel and non-ferrous metal parts embedded in wood. Its standard length is 100 mm and the maximum cutting capacity is 100 mm.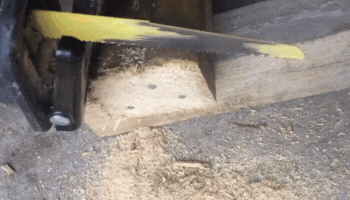 Specification:
Model
: S3456XF
Length
: 150mm/5.9in
Tooth Spacing
: 3.2-4.6mm/0.13-0.18in
Material
: BI-M42, cobalt
mfg.process
: Milled Teeth
Application
: ideal for nailed wood, PVC.
Teeth Per Inch
:2.4/4.6tpi